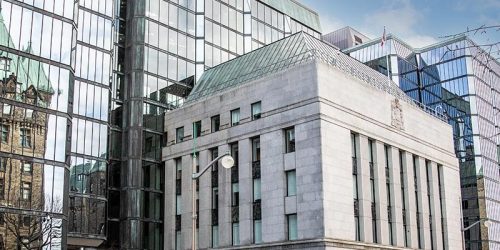 The Bank of Canada raised its overnight policy rate this morning by 25 basis points to 4.75 per cent. In its statement accompanying the decision, the bank noted that the Canadian economy was stronger than expected in the first quarter and spending in interest rates sensitive sectors, like the housing market, has picked up. On inflation, the Bank continues to expect CPI inflation to ease to 3 per cent by summer, however, monthly inflation continues to trend about two times higher than its 2 per cent target, a circumstance the Bank fears could become persistent without immediate action.
After signalling a pause in its monetary tightening just a few months ago, the Bank of Canada has already changed course. While inflation has come down significantly, core inflation has been stubbornly trending around 4 per cent, and with home prices already recovering across the country, inflationary pressures are rising. In the Bank's estimation, interest rates will need to move higher to slow the economy and bring inflation back to its 2 per cent target. The Bank will likely raise its overnight rate at least once more to 5 per cent. Those expectations are already being priced into 5-year Canadian bond yields, which rose to their highest level since October 2022 following the rate decision. That increase will prompt mortgage lenders to follow suit, likely bringing 5-year fixed mortgage rates back to above 5.5 per cent.
Link: https://mailchi.mp/bcrea/bank-of-canada-interest-rate-announcement-2sv9ev4btu
For more information, please contact: Gino Pezzani.