The Bank of Canada raised its overnight policy rate by 50 basis points, bringing it to 3.75 per cent, its highest level since 2008. In the statement accompanying the decision, the Bank noted that the Canadian economy continues to operate in excess demand and tight labour markets and as a result inflation remains elevated. Sharply higher interest rates are having a significant impact in interest rate sensitive sectors like housing, while softening global demand is weighing on exports. Consequently, the Bank expects economic growth to stall through the end of 2022 and into the first half of 2023, with real GDP growth of just 1 per cent next year. The Bank expects inflation to ease over the next year, falling to 3 per cent in 2023 and returning to the 2 per cent inflation target in 2024. However, given elevated inflation and inflation expectations, the Bank does expect that its policy rate will need to rise further.

The Bank of Canada has not raised rates this aggressively since the early 1990s and its overnight rate is now well above the Bank's estimate of "neutral", or the level of its policy rate at which inflation should run at 2 per cent.. As such, the Banks is attempting to significantly slow the economy in order to bring inflation back to earth. It takes several quarters for rate increases to impact the broader economy, so the economic impact of the Bank's actions won't be fully felt until 2023. However, with mortgage rates at 5.5 per cent, the impact on the housing market is immediate and severe. Interestingly, the Bank did note its expectation for the economy to stall over the next 6 months. If that comes to pass and the economy is soon in a recession, and crucially if progress is made on bringing inflation down, it will be difficult for the Bank to keep its policy rate at current levels for an extended period.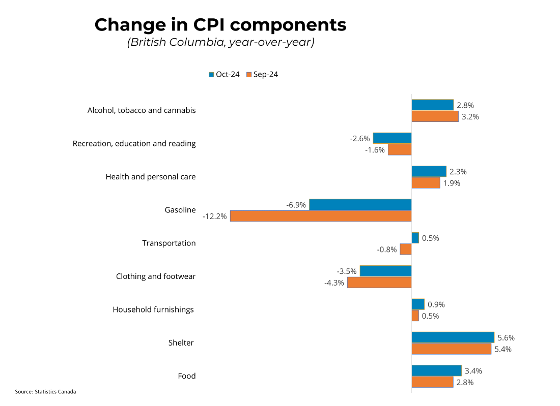 Link: https://mailchi.mp/bcrea/bank-of-canada-interest-rate-announcement-5pwhuhdjo9
For more information, please contact: Gino Pezzani.