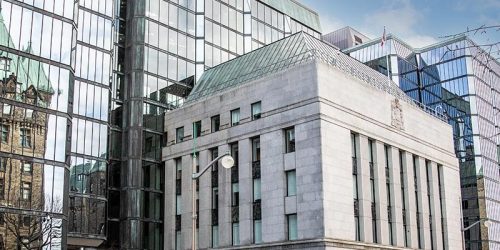 The Bank of Canada maintained its overnight rate at 5 per cent this morning. In the statement accompanying the decision, the Bank noted that the Canadian economy has entered a period of weaker growth, with slowing household spending and housing activity. On inflation, the Bank cited that recent data indicates inflationary pressures are broad-based and rising gas prices may cause a near term increase in CPI inflation. Meanwhile, core measures of inflation continue to trend near 3.5 per cent with little recent downward momentum.
Higher borrowing costs seemed to finally being felt as the Canadian economy contracted at an annualized rate of 0.2 per cent in the second quarter and the preliminary estimate for July showed zero growth. However, with the inflation rising to 3.3 per cent as of the latest data in July, the effects of prior rate hikes still have work to do to bring inflation back down towards the Bank's target of 2 per cent. While the Bank of Canada decided to maintain its overnight rate at 5 per cent, persistent inflationary pressures are a concern and could still lead to future rate increases.
Link: https://mailchi.mp/bcrea/bank-of-canada-interest-rate-announcement-sl68zxi0f8
For more information, please contact: Gino Pezzani.