The BCREA Nowcast estimate of provincial economic growth (expressed as year-over-year growth in real GDP) for May is 1.6 per cent. For comparison, year-over-year growth in the Canadian economy in May was 1.9 per cent. The preliminary estimate for June shows a decline in year-over-year growth to just 1.4 per cent, the slowest rate of growth measured since February 2021.
The BCREA Nowcast now includes regional growth trends grouped into five regions: Lower Mainland, Vancouver Island, Thompson Okanagan, Kootenay, and the North.
Download the full report (PDF)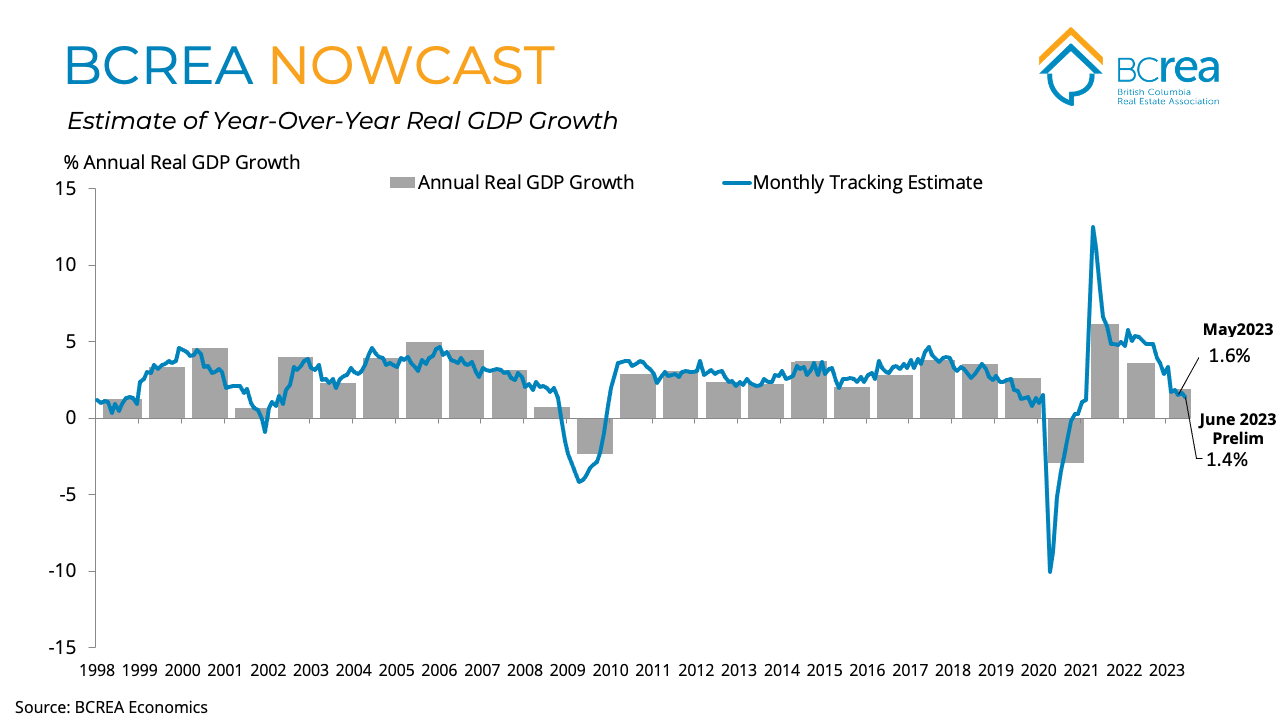 For more information, please contact: Gino Pezzani.