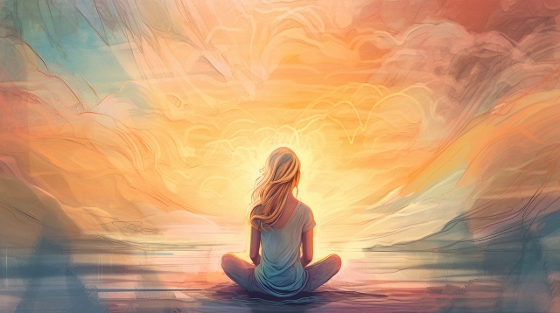 Breathwork is known to promote relaxation and reduce activation of the sympathetic nervous system, which can help you sleep better. Here is an easy breath exercise that might help promote restful sleep:
1. Lie in a comfortable position, close your eyes and breathe in deeply through your nose.
2. Hold for a count of three, and then slowly exhale through your mouth to release tension.
3. Continue with deep breathing by inhaling for four counts, holding for four and exhaling for six.
4. Focus on the sensation of each breath and let go of any distractions.
5. Practice this exercise for 10 minutes to allow your body and mind to relax.