This cake is a light and fruity treat that incorporates whole wheat flour, Greek yogurt and natural sweeteners.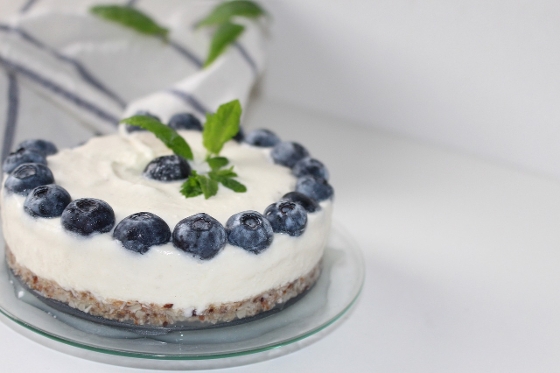 Ingredients:
1 1/2 cups all-purpose flour

1/2 cup whole wheat flour

1 1/2 teaspoons baking powder

1/2 teaspoon baking soda

1/4 teaspoon salt

1 cup plain Greek yogurt

1/4 cup honey or maple syrup

1/4 cup coconut oil, melted

2 large eggs

1 teaspoon vanilla extract

1 cup mixed berries (your choice)
Topping:
1/4 cup mixed berries

1 tablespoon honey or maple syrup

Fresh mint leaves (optional, for garnish
Instructions:
Preheat your oven to 350°F (175°C). Grease a 9-inch round cake pan and set aside.
In a medium bowl, whisk together the all-purpose flour, whole wheat flour, baking powder, baking soda and salt. Set aside.
In a large bowl, combine the Greek yogurt, honey or maple syrup, melted coconut oil, eggs and vanilla extract. Whisk until combined well.
Gradually add the dry ingredients to the wet ingredients, stirring until just combined. Be careful not to overmix. Gently fold in the mixed berries, reserving a handful for the topping.
Pour the batter into the prepared cake pan and smooth the top with a spatula. Sprinkle the reserved berries over the top. Bake for about 30 to 35 minutes or until a toothpick inserted into the center comes out clean.
Remove the cake from the oven and allow it to cool in the pan for 10 minutes. Then transfer it to a wire rack to cool completely.
For the topping, combine the remaining berries and honey or maple syrup in a small saucepan. Cook over low heat for a few minutes until the berries release their juices and the mixture thickens slightly.
Drizzle the berry sauce over the cooled cake and garnish with fresh mint leaves, if desired.