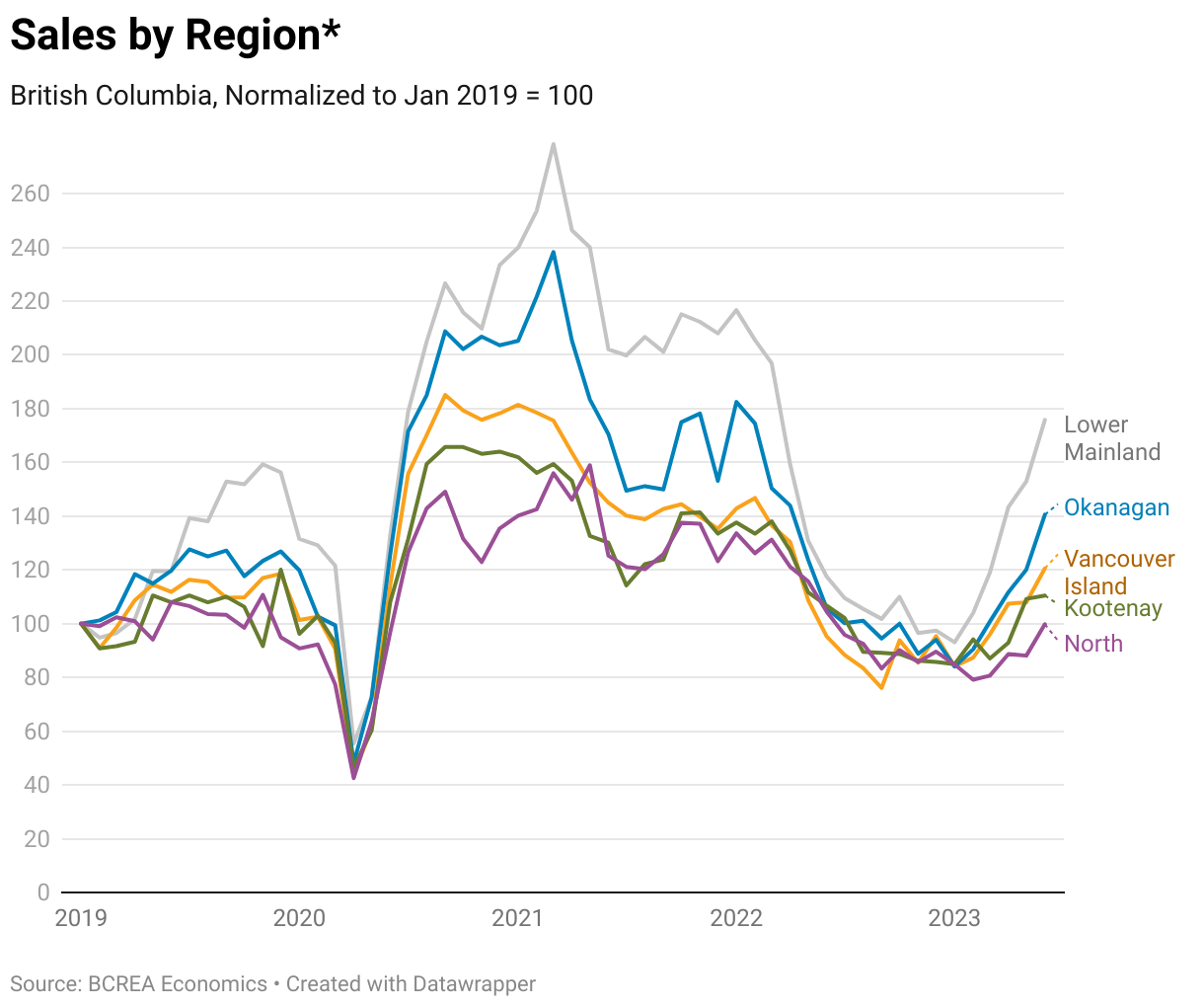 The BCREA Economics team has created the Housing Monitor Dashboard to help REALTORS® monitor BC's housing market. This dashboard provides up-to-date data on key variables for public education and use. The image and data are available for download under each chart, where possible.
You can check about "Resale Home Market", "New Listings", "Sales by Region", "Average Price by Region", "House Price Index by Region", "Sales to Active Listings Ratio by Region", "Starts, Under Construction, & Completions", "Months to Complete by Property Type", "Average New Rental Rates", "Discount Mortgage Rate", "BCREA Nowcast", "Commercial Leading Indicator", "British Columbia In-Flow Migration Map"... from here.
For more information, please contact: Gino Pezzani.
Link: Housing Monitor Dashboard - British Columbia Real Estate Association (bcrea.bc.ca)