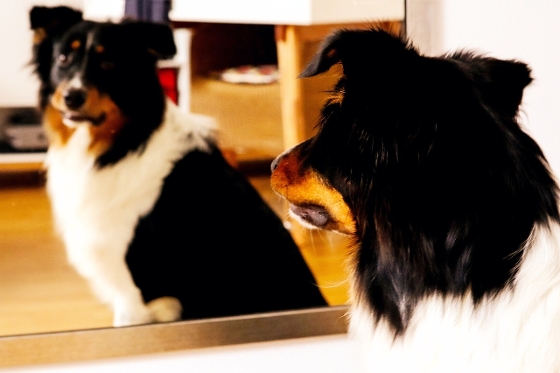 A dog ran into a museum that was completely covered in mirrors—all the walls, ceiling, doors and floors were reflective. Upon seeing his own reflections, the dog froze with surprise in the middle of the hallway.
From all sides, the dog saw a whole pack of dogs surrounding him, from top to bottom.
The dog bared its teeth and barked, and so did all the reflections. Horrified, the dog barked feverishly, and its reflections followed, raising the noise to an unbearable level.
The dog barked louder, and the echoes only grew louder. The dog flung itself from side to side, causing the reflections to stir and even threaten it with their own bared teeth.
Moral of the story: The world brings no good or evil on its own. Everything that happens around us is simply a reflection of our thoughts, feelings, desires and actions. The world is like a giant mirror that we must learn to treat with respect and compassion.