To view the September 2023 Mortgage Rate Forecast PDF, click here.
Highlights:
1. Bank of Canada tightening sends mortgage rates to 15-year highs
2. Are high rates finally impacting economic growth?
3. How far will fixed mortgage rates fall once the Bank of Canada lowers its policy rate?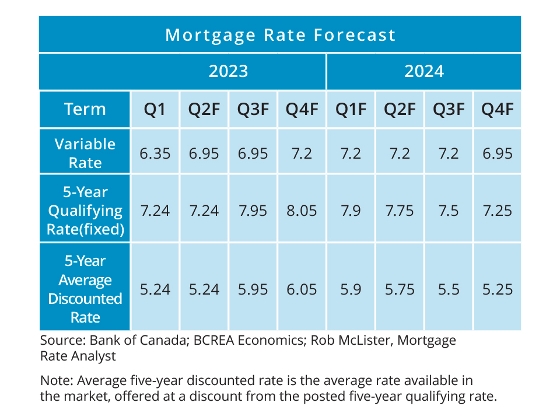 Additional economics information is available here on BCREA's website.
For more information, please contact: Gino Pezzani.