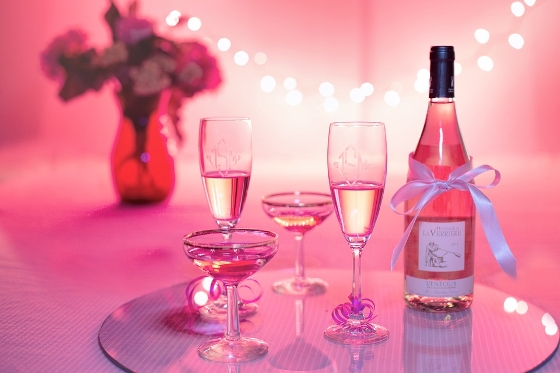 During the Middle Ages, a French duke spent his long days as a prisoner in the Tower of London writing love poems to his wife. The British Museum has 60 of those poems in its collections and claims they are the first valentines. The idea caught on, and soon many love-struck suitors were singing or reciting their verses to the object of their desire. Young ladies were too modest in those days to reciprocate.
Today, the verses exchanged by sweethearts of both genders are composed by writers for a massive card industry that counts Valentine's Day as second only to Christmas in greeting card sales.
Love and friendship are conveyed not only with cards on Valentine's Day. Other industries benefit: Florists sell single or massive bouquets of red roses, candy manufacturers sell thousands of heart-shaped boxes of chocolates and hard candies ($1 billion in sales, with 75 percent of that from chocolate), and restaurants promote romantic dinners for two.
Bottom line: Don't ask loved ones if they feel it's necessary to "do something special." Just do it. Make heart-shaped pancakes or meatloaf or PB sandwiches, serve breakfast in bed, eat supper by candlelight, spray shaving cream on the bathroom mirror in the shape of a heart and an arrow, or get up early and scrape the snow off the windshield of your beloved.
Most importantly, remember to say, "I love you."
Oh, and buy some Necco heart-shaped Sweethearts and check out the imprinted conversation, such as "Be Mine." The company produces 8 billion of them a year!