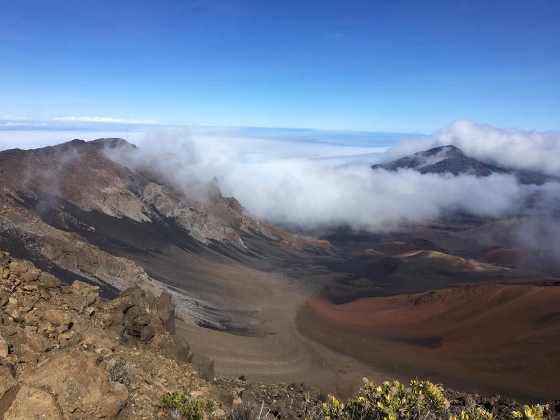 Delayed flights, bad weather, clogged airports - and once you make it through the winter travel obstacle course, you might have to sit next to someone with a nasty cold. Save yourself some time and energy and cut back on your stress with these tips.
Pick a morning flight. If your flight is canceled because of bad weather, then you're more likely to find another flight the same day.

Try to find a non-stop flight. If that isn't an option, then look for connecting flights out of airports that aren't experiencing severe weather. In other words, skip that layover in Buffalo.
Charge your electronic devices and have your cables handy. You might not be able to find replacements at the airport, and if you do, they're often wildly overpriced.
Book a window seat. People in middle or aisle seats are more likely to catch colds from other passengers and the flight crew.
Don't forget hand sanitizer. Keep your hands clean and away from your face to reduce your risk of illness.
Have a plan B. You can't control the weather and you probably don't control the FAA, either.